Children's Day In
Children's Day In is both a Nursery School (Mother's/Parent's Day Out) for children 9 months to 3 years and a Traditional Preschool for 3,4 & 5 year olds. We operate on the traditional school year calendar (Mid-August through May). Our facility is open from 9am to 2:30pm Tuesday through Friday during the school year. There's lots more information on this site-- and be sure to watch our virtual tour on our YouTube channel or contact our with any questions. We're looking forward to getting to know you!
Click on this image for the virtual tour:
---
NOW HIRING! Energetic, fun and reliable nursery school caregivers & preschool teachers with related background or experience please submit your resume for consideration of this part time position.
Consistent availability and reliability are a must. Awesome Meridian Kessler neighborhood community school specializing in kids 9 months to 5 years.
Loving, caring, responsible, reliable and FUN!
Available any combination of Tuesday through Friday from approximately 8:45-2:45
---
COVID policies and procedures please read this before moving on....
Here's a PDF of the registration form showing class fees and cut off dates.
Are you ready to get started? We are ready and waiting! Here is a bit more information:
Need to pay tuition or register??
click here and use the "registration form" to pay now!
---
2022-2023 School Year Registration is open!
All spots are first come, first served and all placements are based on the directors discretion. Please read the waitlist policy here. Waitlist update as of 3/9/2022:
**At this time, there is not adequate staffing for a true "Ducklings" class or a 4th preschool, so adjustments have been made to cut off dates. In addition, this will allow for maximum accommodations and available spots for all families.**
Lambs:

(March 2021 and younger) FULL- waitlist only

Bees: (July 2020-February 2021)Full-- waitlist only

Ducklings: not available at this time- waitlist only (age groups have been consolidated) This class can potentially open IF/WHEN staffing can be secured and minimums can be met.

Teddy Bears (January 2020-June 2020)waitlist only
Butterflies: (2019's) 1 Wednesday/Friday spots available.

Preschool/Pre-K:

FULL, waitlist only. Another class can potentially open IF/WHEN staffing can be secured and minimums can be met.

Fun Fridays for preschool/pre-k =

FULL, waitlist only
Please proceed to the online registration platform to provide us with your child's information, parent information as well as the required $150 registration fee. If you are a new family-- also please submit the PDF registration form electronically in addition to the online form so complete family information can accurately be input into the system.
---
Required Forms (due before the first day of each school year):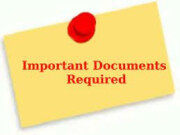 ---
Great Resources:
Seeing other people wearing masks book
Contact our OR click here to register for any of our classes!
Contact us:
317.253.0472 (office)
317.253.5513 (fax)
5500 N. Meridian Street
Indianapolis, Indiana 46208
Read All
Latest News
in Children's Day In